The 13th Asian Forum on Corporate Social Responsibility (AFCSR)

Building Resilient Communities:
How Business, Government and Social Enterprises can Work Together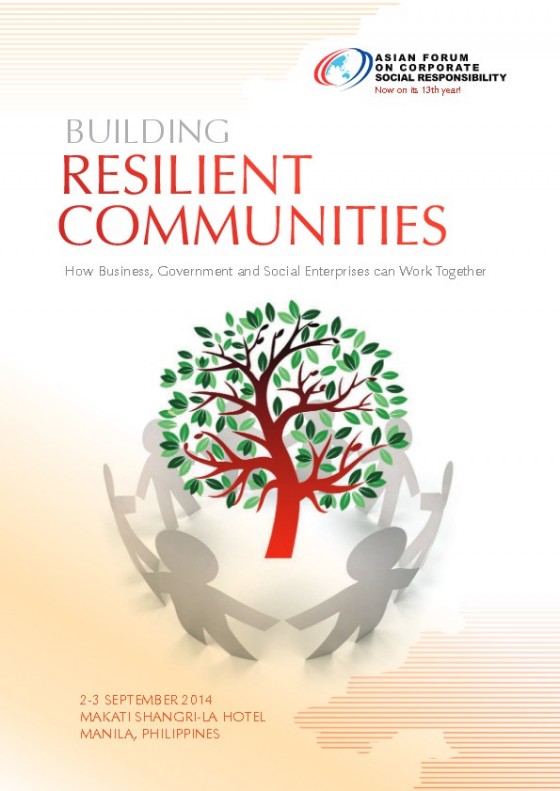 Date: 2 & 3 September 2014
Venue: Makati Shangri-La Hotel, Manila, Philippines
The AFCSR is the largest and longest running forum in the region on CSR thought leadership and best practice. It is the foremost gathering devoted to promoting corporate social responsibility and encouraging companies to do good even as they seek to do well.
This year's theme, "Building Resilient Communities: How Business, Government and Social Enterprises can Work Together" will stimulate highly-interactive discussions on new ways of inclusive collaboration and lessons learned to solve the biggest social challenges, including poverty, education and the environment.
Organized by Asia Inc Forum and the Asian Institute of Management – Ramon V del Rosario, Sr. Center for Corporate Social Responsibility, the meeting attracts more than 500 figures from business, government, civil society and international organizations from over 30 countries.
To view the programme, click here.
To view the speakers, click here.
To download the brochure, click here.
To register, click here.
Pages: [1] [2]